Show Me News
In keeping with the tradition of the Missouri District LLL, the "Show Me News" will continue to serve as the name for this page of the website. Brian Mitchell, and other guest writers will from time to time provide updated information about activities going on in the Missouri District of the Lutheran Laymen's League. Please send information updates from your zone activities, or other LLL activities in your area to Brian at for inclusion on this page of the website.
mkbmitch306@sbcglobal.net
Articles and pictures for the "Show-Me News" section can be sent at any time.
---
---
Important Dates
February 5, 2017
Lutheran Hour Sunday (may be celebrated any Sunday that a church wishes to recognize LHM)
March 4, 2017
District Board of Governors Meeting, Trinity Lutheran Church, Columbia, MO
Aug. 19-20, 2017
District Board of Governors Meeting, Jefferson City, MO
September 15-17
75th Convention of the Missouri District LLL, Capitol Plaza Hotel, Jefferson City, MO
---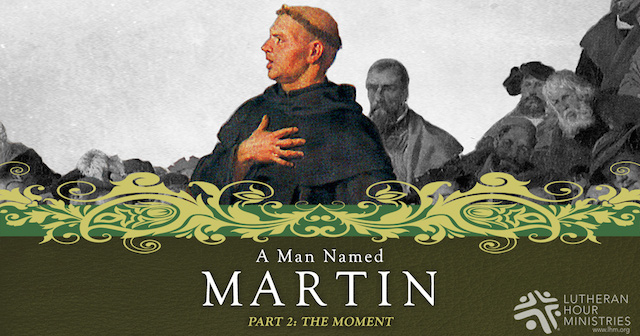 Martin Bible Study
A Man Named Martin - Part 2: The Moment
A Man Named Martin-Part 2: The Moment examines the errant teachings and wayward traditions of the Late Medieval Church that eventually sparked the Protestant Reformation, a theological overhaul set in motion most notably by Martin Luther's nailing of the 95 Theses to the church door at Wittenberg.
As a follow-up Bible study to 2015's A Man Named Martin-Part 1: The Man, this three-session Bible study takes a close look at the widespread teachings of the late Medieval Church that were superfluous to the Bible or not scripturally grounded. Among them were purgatory, penance, celibacy, prayers for the dead, transubstantiation, the treasury of merits of Christ, devotion to Mary and the rosary, the institution of the papacy, and the one most often linked to the Reformation: the sale of indulgences.
Joining forces in examining these aberrant teachings and the role Martin Luther had in debating and, ultimately, rejecting them is a cast of scholars, professional church workers, and pastors. Here Dr. Paul Maier, Dr. Ken Schurb, Dr. John Nunes, Dr. Joel Lampe, Dr. Susan Mobley, Dr. Joel Biermann, and others, along with The Lutheran Hour Speaker and host Dr. Gregory Seltz, add insight and expertise to this fascinating period in the life of Martin Luther.
A Man Named Martin-Part 2: The Moment includes a discussion guide and a supplementary text, The Reformation Twelve. This booklet highlights a dozen individuals who played principal parts in the widely scattered events and circumstances that led to the Reformation.
---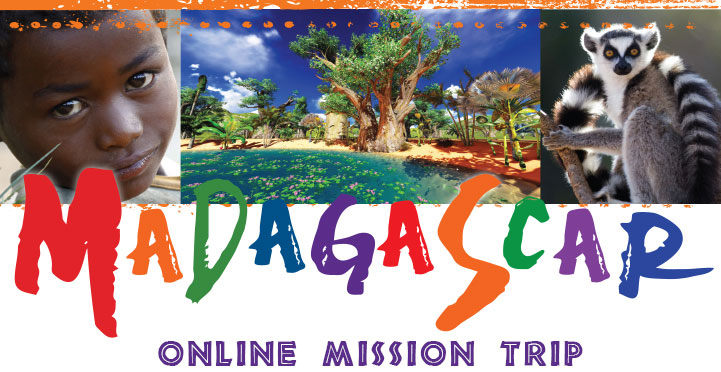 Join us January 23rd – 27th as we travel to MADAGASCAR!
Lutheran Hour Ministries' Online Mission Trips (OMT) simulate an LHM International Volunteer Trip for kids in North America. This year students will go to Madagascar where they can experience life through the eyes of children that are connected to Jesus via the LHM ministry center in Madagascar. They will also learn about the country and culture and gain unique perspective on the world beyond the walls of their classroom.

The OMT program consists of five 20-minute pre-recorded videos - one for each day Monday through Friday - that will engage the senses and pique curiosity while the students gain insight into ministry in a different part of the world. We will also provide links to dig deeper into the geography, culture and customs of the country.

If you've traveled with us on some of the past trips you will notice some differences this time around! Like last year, daily sessions will not be streamed live, instead live online meeting places will be set up for schools to engage with each other and LHM on social media. This will allow the conversation to continue beyond the day-to-day video segments.

Schools will also be given the opportunity to send in questions before the trip and see if they are answered during the week. As in years past, your school's designated chapel offerings will go directly to LHM–Madagascar. Your students can see how their mission dollars will spread the Good news of salvation through Jesus Christ to the people of Madagascar.

We are so excited to engage with students and help them witness first-hand the important role of global mission and ministry. May God bless you, your faculty, your students and their families as you are agents for "Bringing Christ to the Nations - and the Nations to the Church."

Please visit the website for Lutheran Hour Ministries at http://www.lhm.org to find more information about On-Line Mission Trips.

---


Advent Devotions from Lutheran Hour Ministries
Christmas Memories
Thinking back on Christmases past is a fun way to reflect on the good old days. The wonderful lights and decorations, festive holiday atmosphere, warm family get-togethers, unforgettable melodies, and jovial Christmas cheer all make for pleasant memories. But, of course, our hearts aren't merry for these things alone. Christmas is the believer's celebration of the arrival of our Lord and Savior Jesus Christ, "who, though He was in the form of God, did not count equality with God a thing to be grasped, but emptied Himself, by taking the form of a Servant, being born in the likeness of men" (Philippians 2:6-7).

Hallelujah! It is this Gift of God—His own beloved Son—whom we joyously adore with our hearts this Advent season. Jesus, who took on human flesh so that we might partake of His divine redemption, is the One our Christmas memories turn to, worshipping and adoring Him for all He has done for us. Take time this holiday season to make Christmas memories that last—memories that lovingly honor the birth of our Lord and Savior Jesus Christ.

Please visit the website for Lutheran Hour Ministries at http://www.lhm.org to find more information about Advent Devotions.

---
Lutheran Hour Ministries Sunday 2017: February 5, 2017
In today's increasingly post-Christian culture, the need to boldly proclaim the love of Christ is greater than ever so that lives can be changed by the Gospel! People like you carry this proclamation forward in responding to God's call to fulfill the Great Commission.

Learn how you and other congregation members can use LHM's outreach training and resources by joining us for Lutheran Hour Ministries Sunday on February 5, 2017--or any Sunday of your choice.

These outreach tools serve as the catalyst for partnering with the laity to empower them to be missionaries in their own communities.

Pastors and Ambassadors: Look for your promotional packet of LHM Sunday materials to arrive by mail soon.
REMINDER:
You will have to order bulk quantities of the FREE brochures and offering envelopes for your congregation.
Please allow two weeks for delivery.

Click here to order!